British Congress of Mathematics Education Conference 2018
by Ian Fisher
Posted on April 12, 2018 at 10:50
---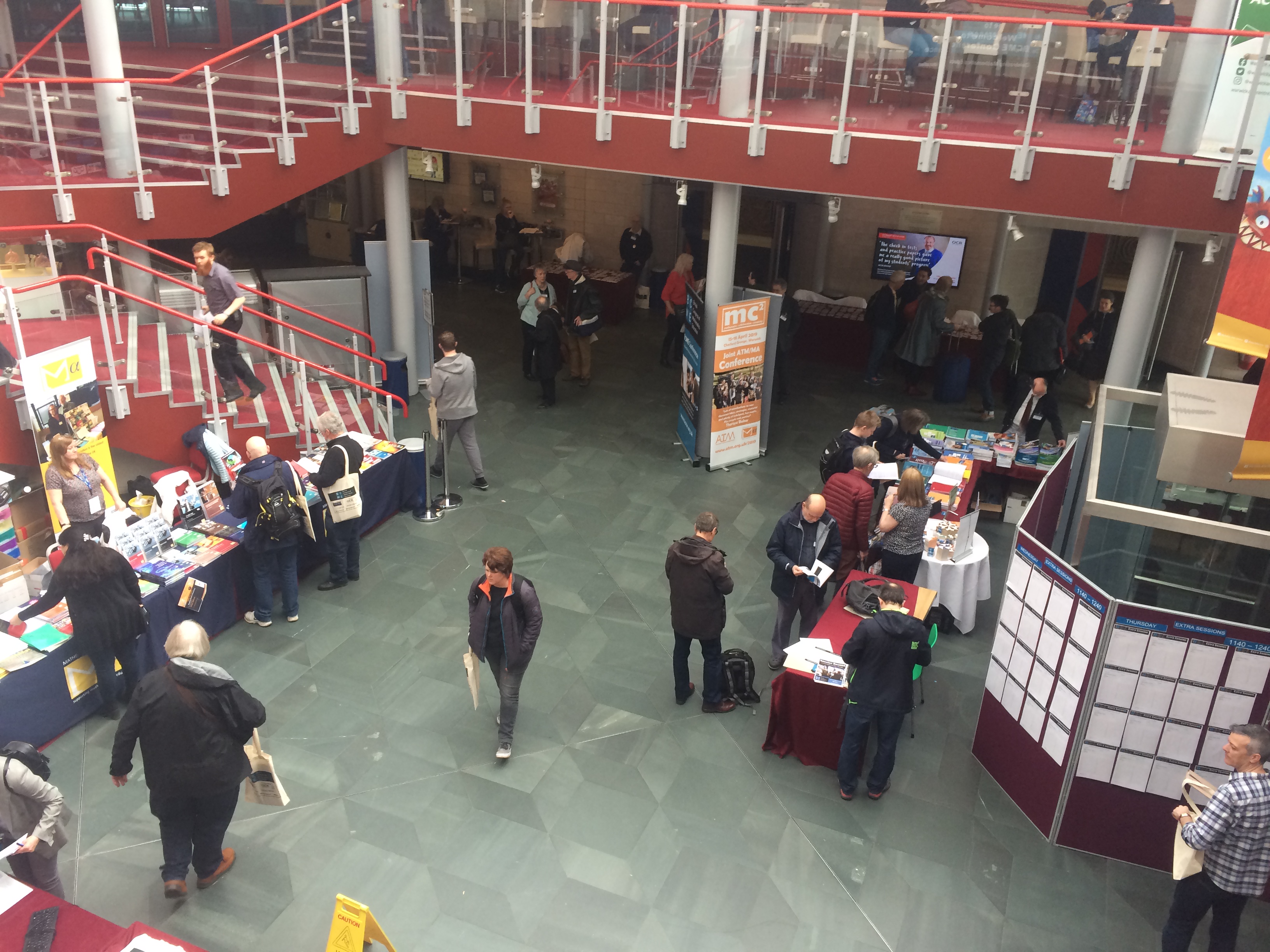 ---
The Magicicada is the genus of the 13-year and 17-year periodical cicadas. These tiny creatures spend years underground, feeding on fluids from tree roots, before emerging above ground as mature cicadas in springtime in tremendous numbers, to be active for 4 – 6 weeks. They then disappear for another 13 or 17 years.
Now I am redefining myself as a MagicIan, as similarly I emerge every 13 years for a maths conference, and I write this hastily before I have to disappear back into the basement for another 13 years of seclusion and feasting on root vegetables.
This year, BCME9 was held at Warwick University, a fine venue with many great amenities. Getting to Warwick proved problematical from the North West via the Pay and Display M6 car park. Luckily I turned down the volume of my increasingly frustrated Sat Nav companion, and listened to the copius Bruce Springsteen CDs left in the car by my wife. This only seemed to make the journey worse.
BCME (the British Congress of Mathematics Education) did a fine job of organising this mega-maths-conference, with over 350 sessions to choose from over the four days.
To start the conference Professor Sir David Spiegelhalter FRS (yes, his business card is on A4) showed us why old men have big ears.
Professor Berinderjeet Kaur from the National Institute of Education in Singapore talked on 'How the Mastery Approach Works in Singapore. What can UK Teachers Adopt or Adapt?'
In between times I attended 10 seminars of varying quality from etudes to purgatory. I met some of the greats of the maths world: Peter Ransom, Colin Foster and Martin Flashman (who possibly has one of the best names ever and will no doubt get his own lycra suit and TV series). I was continually amazed at the dedication and quality of all the attendees for their enthusiasm, striving for continual improvement within their own sphere of maths (yes there is a pun in there).
Last and least is a mention for the quiz team I joined. We set the bar low and consistently failed to reach it. We had delusions of adequacy, and although we reached rock bottom, we continued to dig. That night there were 6 villages missing their idiots. You know who you are.
I thoroughly enjoyed the whole experience and would recommend it to teachers of every age and experience. Let's hope the next 13 years fly by.
Labels: maths conference BCME9
---